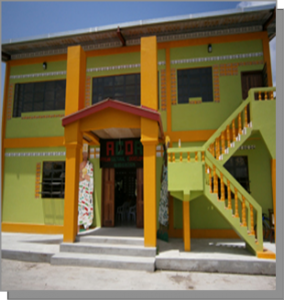 The African Cultural & Development Association (ACDA) is dedicated to fostering and highlighting African Cultural Events in special and exquisite ways. As such, the organisation is pleased to offer our AKWAABA Centre for rental, for all of your celebrations and events.
Location: ACDA Compound 9 Thomas Lands, Georgetown, Guyana.
Tel: 225-8420
The AKWAABA Centre was constructed and designed to serve as a Youth Centre  for ACDA and Meeting Hall. The building was officially commissioned on 10th July, 2013, during the launch of ACDA's 19th Emancipation Day celebrations.
AKWAABA is a Ghanaian word, which means 'WELCOME', and all are welcomed to host events, such as –
Meetings
Conferences
Seminars
Birthdays
Weddings
Thanksgiving Services
Award Ceremonies
Anniversaries
Religious  and Cultural Events
Graduations
Shower Parties; and much more
ADDITIONAL OPTIONS
In addition to rental  of the Centre, other services which are available upon request include:
Planning and coordinating of your event.
Decorating advice or full decorating
Catering services- full course meals /snacks
Music arrangements, including Drum/ drummers
Chair /table rentals
Rental of cutlery, dishes and  table cloths.